MESSAGE
Students
Students
Pandita SUTHAMPORN
Discovery Program for Global Learners
(from Thailand)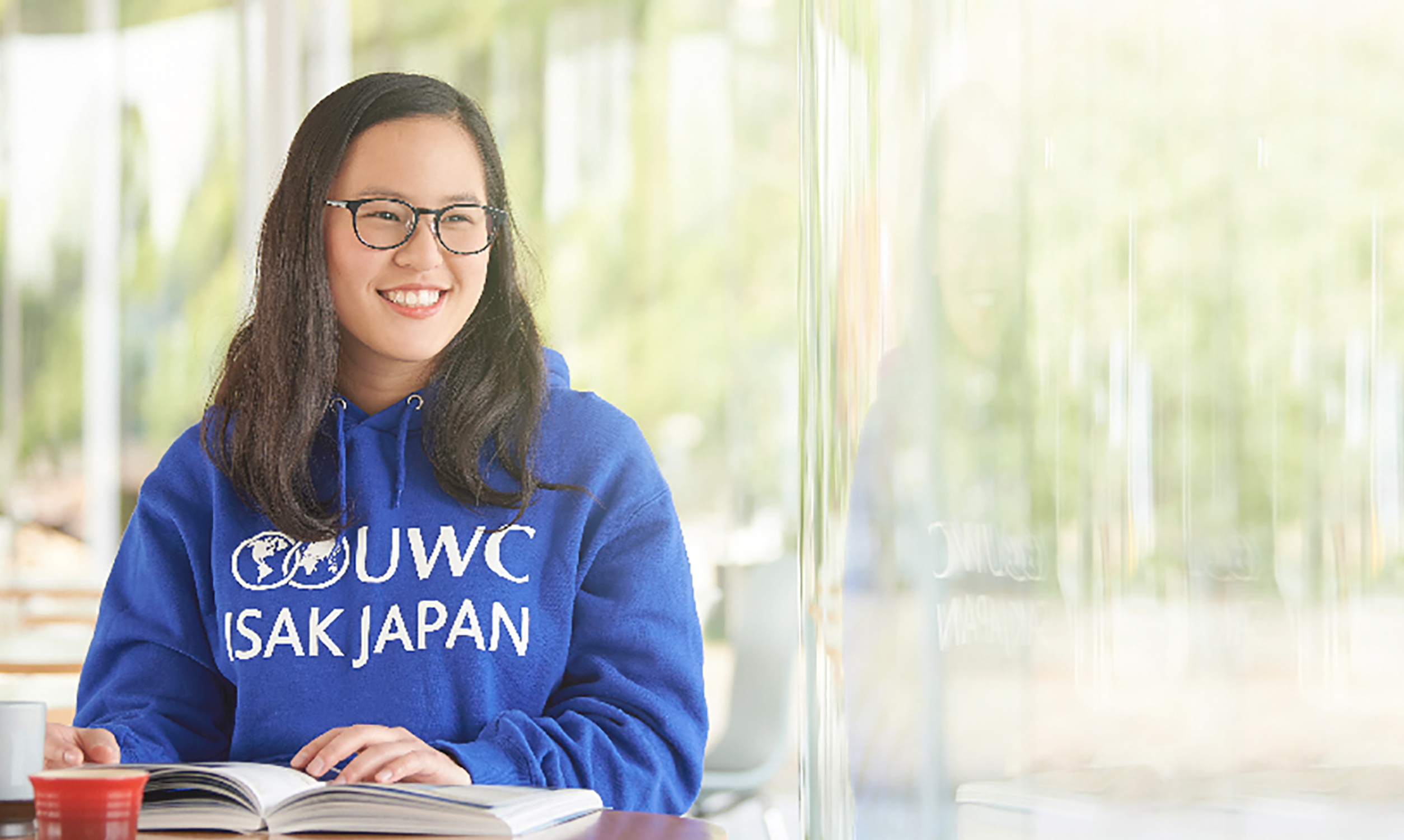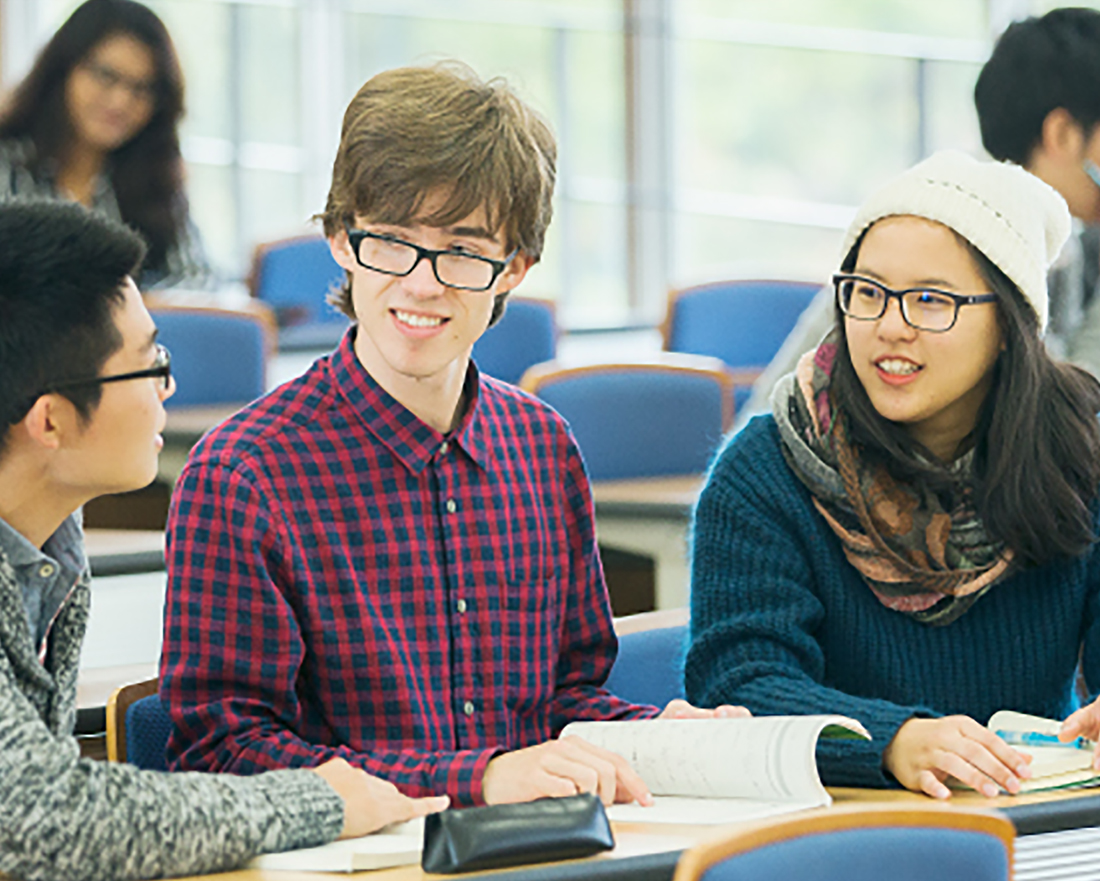 Greetings! Ciao! Konichiwa! Sawasdee ka. My name is Pandita SUTHAMPORN or PanPan. I am currently an undergraduate student in the Discovery Program for Global Learners at Okayama University. In the year 2014, I flew from Bangkok (my hometown) to Japan to become a part of the inaugural batch of the International School of Asia, Karuizawa (ISAK) in the peaceful city of Karuizawa. ISAK was founded by a handful of generous donors, inspiring educators, and our very own founder Mrs.Lin Kobayashi. Having studied for three years and graduated from UWC ISAK Japan is a milestone in my life that I humbly felt honored. In my fond memories, ISAK was the initial door to experience Japan. It had opened up endless opportunities for me to work towards realizing my potential- our school's motto and nurturing the knowledge and skills that I need to thrive in this ever-changing world. Nowhere else I thought would be better if not Japan. I wouldn't have had the chance to experience all the things that Japan has to offer and make the most out of all the opportunities given to me without my teachers who were also life mentors, my friends, and most important of all, my visionary parents and family who were by my side in this long rollercoaster of life.
Beyond an essay, I hope this can be an ode to all the people who has taken part in what made me who I am today, which takes up an important part of my background story. Without their teachings and mentoring, I could not have come this far..
Growing up in a close-knitted Thai-Chinese family where both the old and young generations live together, I grew up cherishing the wisdom and life values that had been passed down from one generation to another. Unlike the stereotypes we have of a Chinese family, I was raised up with unconditional and undivided love from my family. From a very young age, my grandparents had taught us to embrace all things in life- both the good and bad, as a way to enrich our minds in order to allow ourselves to become a better person from within. A strong working woman like my mother would never have the thought of surrendering to her fate when it comes to her children's education. She would always seek for opportunities for her children to lead a better life than her own. My father, who is my mother's visionary duo, have such strong willpower for his children to grow up into a woman of character. He wants his children to expand their views of the world and be equipped with the skills they need to find their own calling, even if that meant sacrificing other things that were also important to him. Someone like my aunt who was a Monbukagakusho scholar at Kyoto University and my diligent uncle who is an engineer for Toyota, Japan..
These were the values that I admire in the people who I looked up to. And these values are what sets them apart from other people. Japan did not only open the doors for me, but also for many of my family members who would have led a different life if they weren't given these opportunities, hence, I chose Japan to further my high school and tertiary education. And also because there are subtle values in the Japanese way of life that are reflected in how my aunt and uncle live their lives that urges me to discover these fascinating things about Japan for myself. Taking them as an exemplar for what a role model could be, I wish to also be a catalyst for positive change and nothing really excites me more than the thought of helping other people realize their potential and empower them to do so..
Last but not least, I'm glad to be able to take part in the Discovery Program for Global Learners program, launched by Okayama University, as a scholar of ISAK-Nippon Foundation. This program has the Social Innovation and Cultural Diversity clusters that match what I want to pursue as my future endeavor. I want to utilize the interdisciplinary knowledge from my past experiences and what I am learning in this program to help empower others in realizing their own potential. I want to contribute to make this world a better place anywhere I may land. Studying here with the Discovery Program, I feel like I am working closer to achieving my life goal with the support of incredible teachers and peers here at Discovery Program. It is the greatest joy one can have and a blessing at the same time.
As of March 2018
OTHER MESSAGE