MESSAGE
Students
Students
MORALES Alyana
Reina Quinto
Discovery Program for Global Learners
(from Philippines)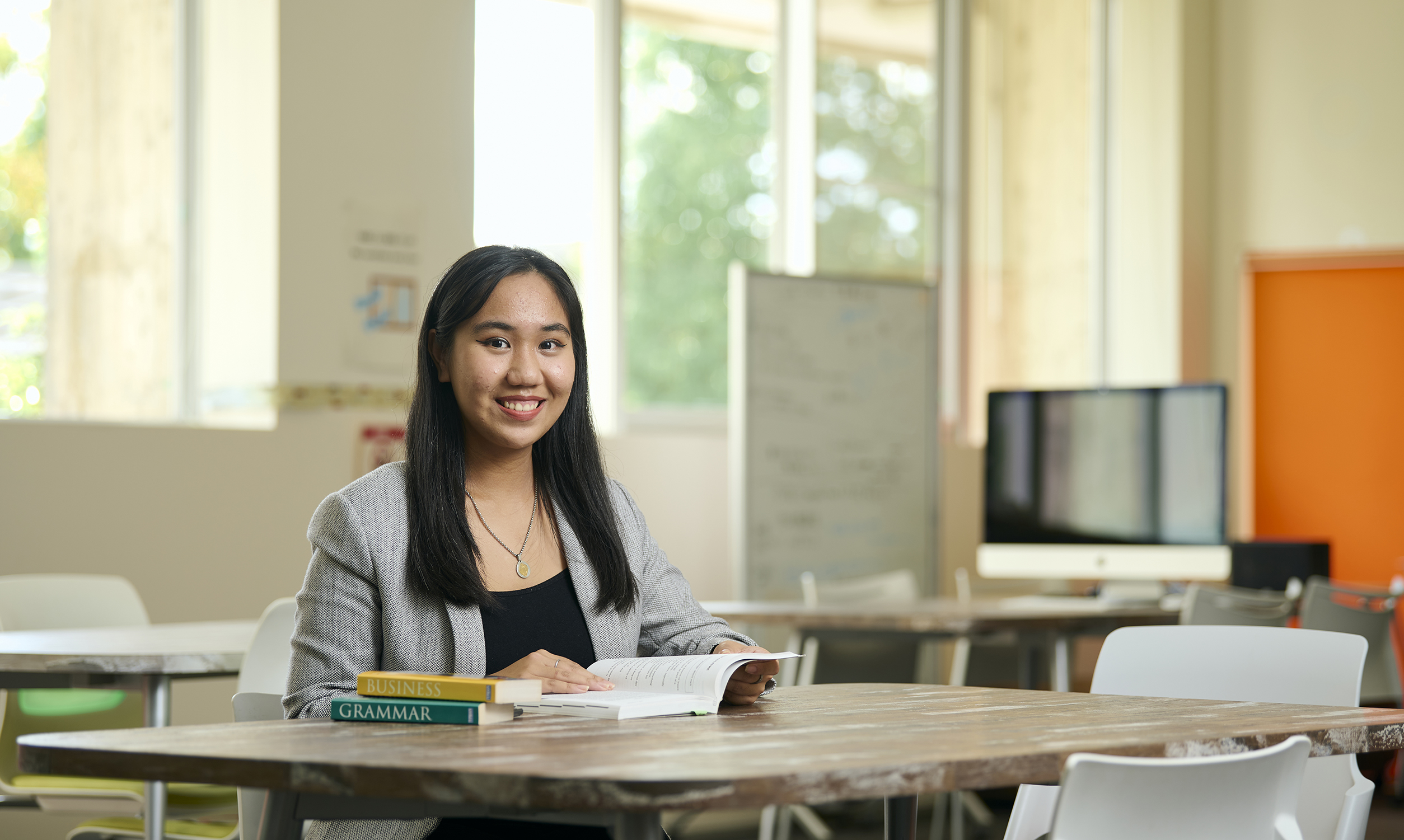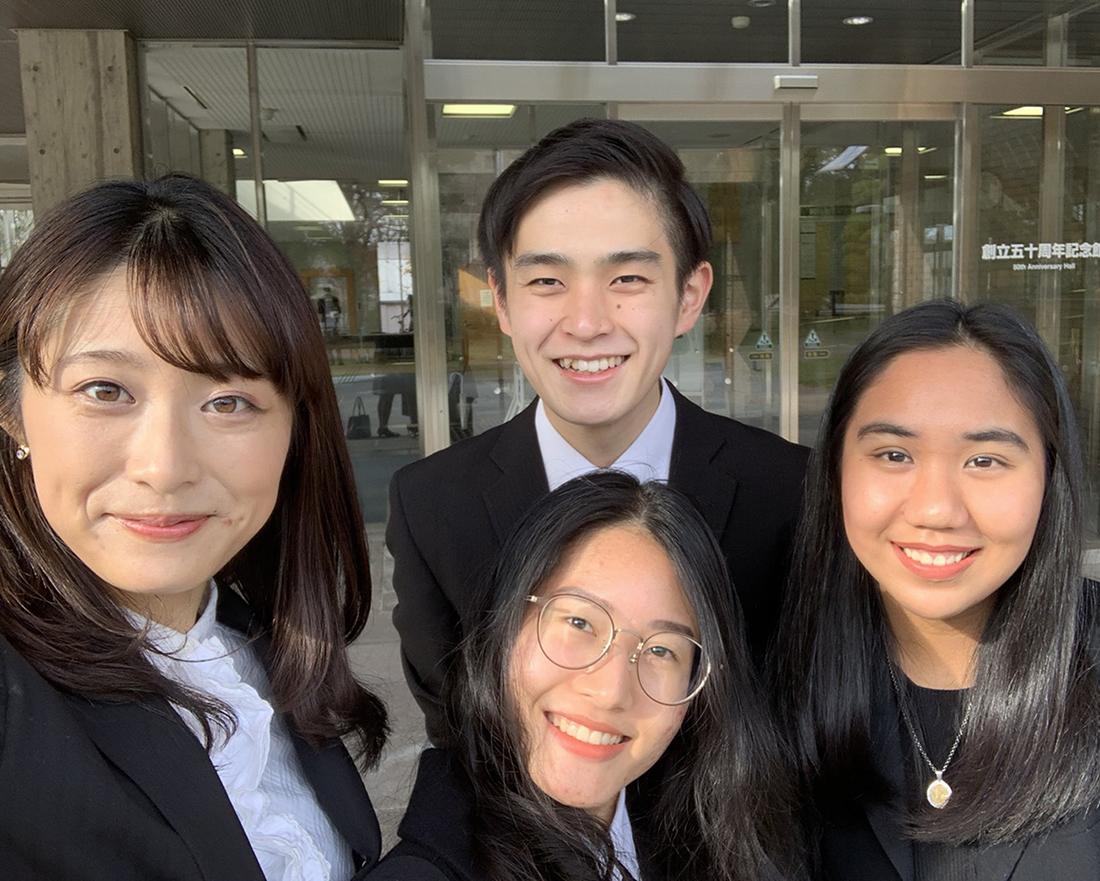 My name is Alyana. I was born and raised in the Philippines. I went to a small preschool within our subdivision then I transferred to St. Scholastica's College Manila where I graduated elementary, junior high school and senior high school. It was when I was in highschool when I thought I wanted to study abroad. I have a wide range of interests such as visual arts, culinary, nonprofits and business among others. My extracurriculars in school were always related to art. I was always a part of the art club and participated in art contests within school and sometimes outside school as well. In senior high school, we're supposed to choose a track in which we take classes that are in line with a course we plan to take in college or university. To everyone's surprise, I chose Culinary Arts. I studied the basics of cooking, baking and beverages. I spent the last two years of high school having classes in the kitchen. My interests in nonprofits stem mostly from volunteer activities my school had. Every year, there is always an event or a field trip in which we volunteer to help people in need. We've visited orphanages, homes for the aged, and poverty stricken areas among others. Sometimes, there are children who come to our school. We prepare food, games and presents. My interests in business come from my parents because they have been through different kinds of businesses from Pest Control Services in the Philippines and an ice cream shop in Vietnam. Due to my wide variety of interests I found it hard to find a course that would truly fit me.
Okayama University's Discovery Program for Global Learners provides students a chance to create their own curriculum and choose the courses that they feel will enrich the career path that they have in mind. Choices vary from the three different clusters: Cultural Diversity and Communities, Social Innovation and Entrepreneurship, and Transdisciplinary Sciences. The courses that I take are mostly under the Social Innovation and Entrepreneurship Cluster although I still take courses I find interesting and useful in the other two clusters. I've studied a range of courses from Human Resource Management, Nonprofit Management, Anthropology, Sociology and also some Agriculture courses.
I chose Okayama University because the Discovery Program for Global Learners is offered in both English and Japanese. I get to study in a language I am comfortable with but I also get to take Japanese language classes at the same time. The program is flexible in a way that students can also take courses offered in other faculties. I also like how I can choose the courses I find interesting and those that I feel like will aid me in my senior project. In GDP, there are a lot of choices. The name of the program in a way resonates to what the program has to offer. Besides the courses that we take, we discover new interests along the way.
What makes studying in GDP interesting is the diversity among the students. My classmates and friend groups have unique backgrounds. Most conversations and discussions involve sharing what's different and similar in our own home countries. Most times, it becomes a surreal feeling that I'm studying in Japan with people from all around the world because suddenly, it becomes "normal" compared to if I studied in my home country. I think this type of experience is what sets Okayama University apart from other universities.
The diversity among students isn't only found in the GDP program but also in other faculties. Over the course of two years, I've also met other university students, both Japanese and international, with interesting backgrounds. May it be from other faculties or from the EPOK Program, there are always people with diverse backgrounds and people who are eager and willing to get to know them. Most of them I have met during my time in the International Student Shared House when I first came to Okayama, and others I've met in other events, competitions, and mutual friends.
As an international undergraduate GDP student, university life is very different from ordinary university students. I come from a different country and I speak different languages. Before coming to GDP, I had zero knowledge about the Japanese language. I had no idea how to take buses and trains nor did I know how to ride a bicycle. Before coming to Japan, I rode a bicycle only three times. Gradually, I got used to Okayama and soon appreciated what there is here. I learned how to go around places and do the normal things without any worries. Okayama is very peaceful and serene in its own ways. There are cafes to go to and drink coffee with friends and places to walk around and just relax.
When it comes to the campus, I love going to J-terrace cafe for coffee and dessert. I like the ambience and simplicity of the place. In between some face to face classes, it's nice to just sit at the tables between C and D buildings. The trees by the bicycle parkings contribute to the nature-like atmosphere. Besides these, there are times when I visit the library to borrow books in English or to study for class.
Overall, Okayama University is open to international students. They can provide the support that they need to adjust when living in Japan. Whether it be normal courses or extracurricular activities, international students and japanese students come together and share each other's experiences. We later discover that it doesn't matter if people are oceans apart before meeting each other. We are all human beings. We have our similarities and we have our differences, and it's what makes university life all the more interesting.
As of November 2021
OTHER MESSAGE